21/02/2020
Kitchen walls are very susceptible to air humidity and stains due to cooking activities. Also, the kitchen wall must be clean at all times. Therefore, the solution is to use kitchen wall tiles.
By using ceramics, it is easier to clean any stains because of the dense nature of ceramics. Besides, the existing motif on ceramics will make your kitchen more colourful.
Are you confused about where to start choosing kitchen wall tiles that suit your kitchen conditions? Here are some tips on selecting a colour and motif in for your kitchen.
Ceramic Wall with Geometry Style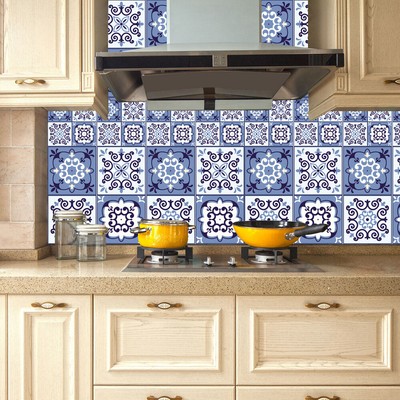 Geometric ceramic wall is a type of ceramic that has geometry ornaments. Geometric ornaments produced from ceramics will make your kitchen look more elegant.
Mosaic Ceramic Wall
Using mosaic tiles gives two impressions in your kitchen, both elegant and modern. If you use mosaic tiles with contrasting colours and have a high gloss …